Maryland Office of Tourism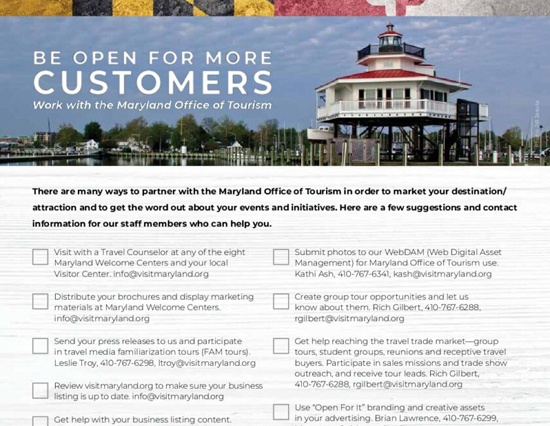 Be Open For More Customers
There are many ways to partner with the Maryland Office of Tourism in order to market your destination/attraction and to get the word out about your events and initiatives. Here are a few suggestions and contact information for our staff members who can help you.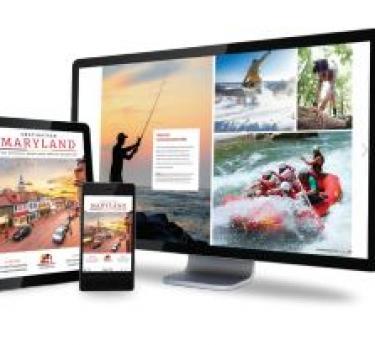 BE A PART OF VISITMARYLAND.ORG
To maximize partnership opportunities and increase transactional outcomes, the Maryland Office of Tourism's business listings format is now a new self-entry portal. This approach provides tourism industry partners with a new, efficient, and user-friendly way to add/edit events, deals, and business listings on the VisitMaryland.org website which receives more than 3 million visitors annually. Please check your business listing often to ensure that it capitalizes on thematic promotions and other OTD marketing activities.