Maryland Tourism Industry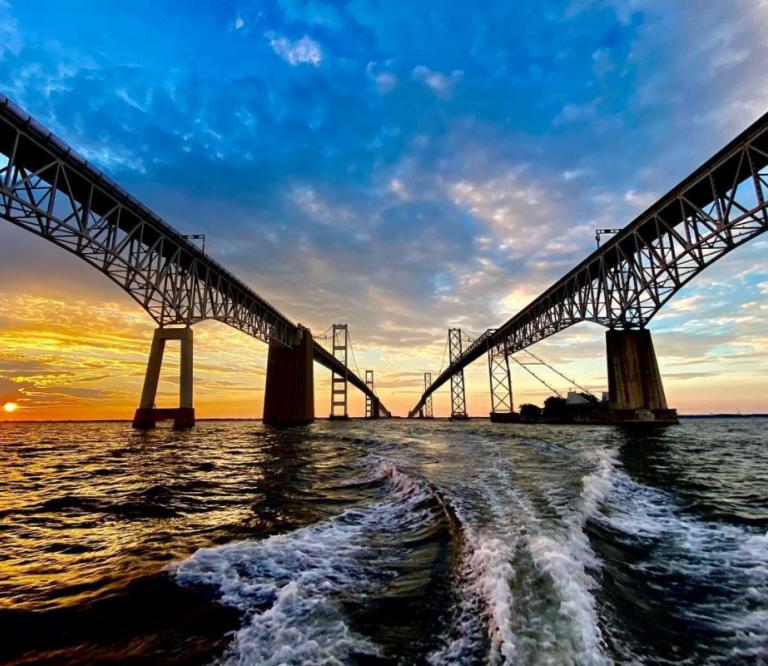 Oysterharbor23 - Instagram
Learn more about the travel and tourism industry, delve into the research that helps inform our strategic investments, or simply sign up to stay connected and be the first to know about work we're doing across the state.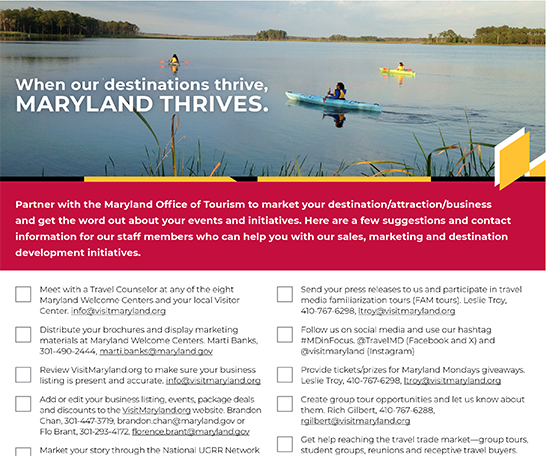 Welcome More Customers
There are many ways to partner with the Maryland Office of Tourism in order to market your destination/attraction and to get the word out about your events and initiatives. Here are a few suggestions and contact information for our staff members who can help you.
Industry Resources Essentials
Destination
Maryland Magazine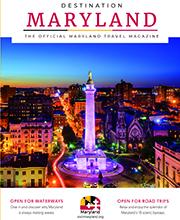 Whether you're planning an epic road trip or seeking a hideaway to escape it all, the Destination Maryland Magazine includes everything you need to plan your trip.
Get the Official
Maryland Insights
Newsletter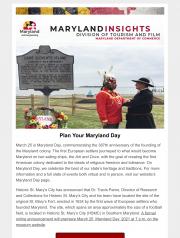 Stay informed of what's happening in the tourism and travel industry by receiving our email newsletter.  Subscribe below!