KeithBurke_photography - Instagram
Research Studies
The following reports provide information on domestic overnight leisure visitors from outside the state as well as visitors to Maryland's Tourism regions and metropolitan areas.
KeithBurke_photography - Instagram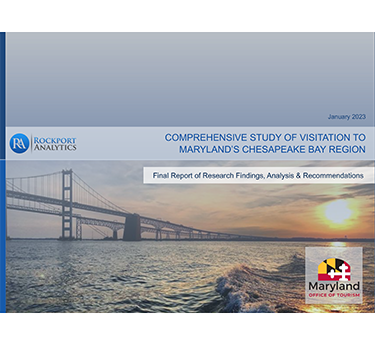 COMPREHENSIVE STUDY OF VISITATION TO MARYLAND'S CHESAPEAKE BAY REGION
Final Report of Research Findings, Analysis & Recommendations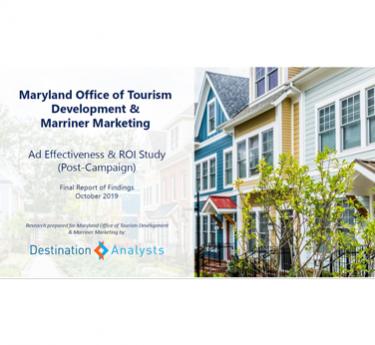 Maryland Pre and Post Campaign Awareness Study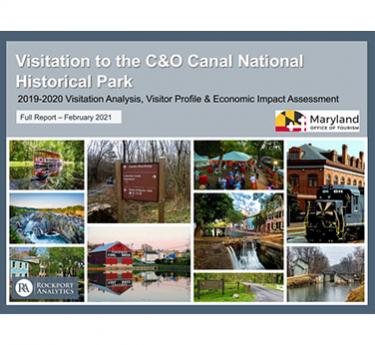 Visitation to the C&O Canal National Historical Park
2019-2020 Visitation Analysis, Visitor Profile & Economic Impact Assessment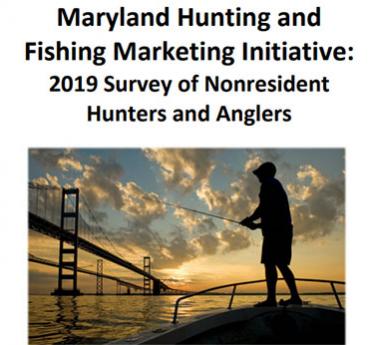 Maryland Hunting and Fishing Marketing Initiative
2019 Survey of Nonresident Hunters and Anglers - Download PDF (1.3 MB)
2019 Survey of Nonresident Hunters and Anglers Trend Analysis Addendum - Download PDF (865 KB)
Destination
Maryland Magazine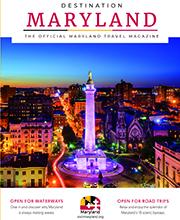 Whether you're planning an epic road trip or seeking a hideaway to escape it all, the Destination Maryland Magazine includes everything you need to plan your trip.
Get the Official
Maryland Insights
Newsletter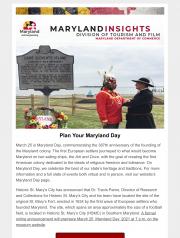 Stay informed of what's happening in the tourism and travel industry by receiving our email newsletter.  Subscribe below!