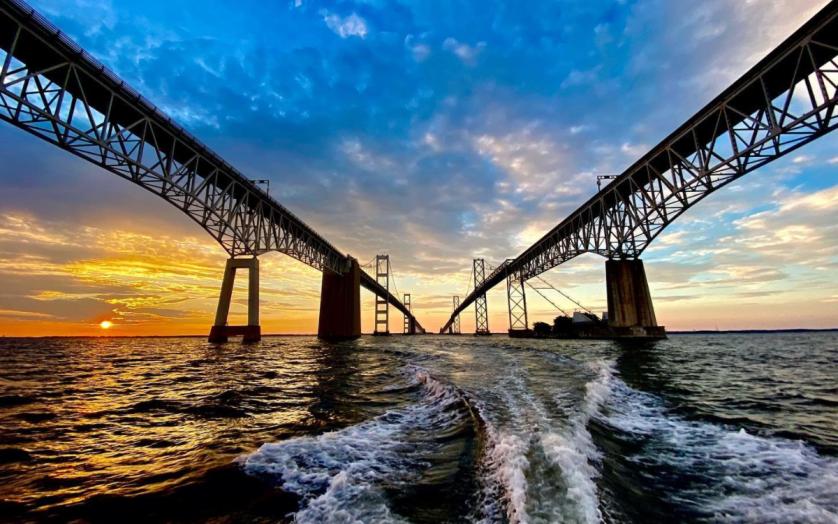 Oysterharbor23 - Instagram
EDA Grant Information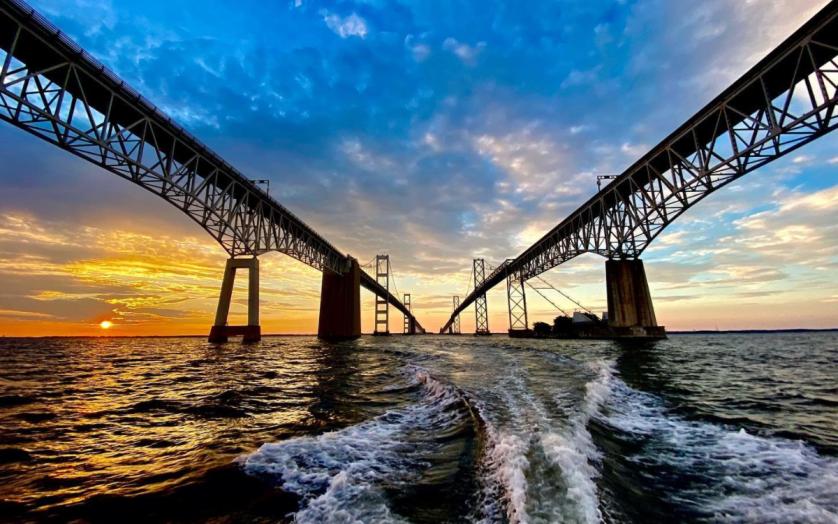 Oysterharbor23 - Instagram
Due to the overwhelming response from applications for the EDA grant program, we are pausing accepting applications for the EDA Grants. Additionally, we are awaiting word from the EDA to the status of the grants already received.  If you have additional questions, please email at here.
Maryland has been awarded $9.6 million from the U.S. Department of Commerce Economic Development Administration's (EDA) $750 million American Rescue Plan: Travel, Tourism & Outdoor Recreation program.  The following links will provide you with further information:
Background Information:
Governor Hogan announced that $9.6 million has been awarded to the Maryland Department of Commerce Office of Tourism to support tourism marketing, promotion, and development throughout the state. The funding is through the U.S. Department of Commerce Economic Development Administration's (EDA) $750 million American Rescue Plan: Travel, Tourism & Outdoor Recreation program. The program specifically provides $510 million in state tourism grants to advance the economic recovery and resiliency of communities where the travel, tourism, and outdoor recreation industries were hardest hit by the COVID-19 pandemic.
"The tourism industry has shown its strength and determination since the beginning of the pandemic. Over the last several months, our administration has worked hard to support local hospitality businesses with grants to sustain them through the health emergency," said Governor Hogan. "This new EDA funding will help our state and regional tourism offices do what they do best – invite people to Maryland and enjoy all that our state has to offer."  
From the $9.6 million in funding, $2.8 million will be used to award the 25 officially recognized Destination Marketing Organizations (DMO) so they can invest in inviting residents and visitors back to restaurants, entertainment venues, wineries, breweries, attractions, shops, and services in communities across the state.
Partnerships are vital to the success of the tourism industry, and $1.9 million will be awarded to state and local government agencies, economic development organizations, and other industry partners to further develop tourism opportunities across Maryland. Specifically, this is focused on opportunities where the industry benefits from visitor spending, including events designed to encourage overnight travel and events surrounding hospitality training and workforce development.
Because Maryland's natural resources and outdoor recreation are vital to residents and citizens alike, these entities will be awarded $2 million to create access to outdoor recreational activities and provide educational resources about recreating responsibly.
"We are incredibly grateful to receive nearly $10 million from the Economic Development Administration in support of our state's tourism and recreation sectors," said Maryland Commerce Secretary Mike Gill. "These funds will help each of Maryland's five regions increase visitation, boost business sales, and support the workforce throughout the industry."
The remaining $2.9 million will be used by the Office of Tourism to support its 18 Scenic Byways marketing promotion to drive visitors to Maryland's towns, attractions, and accommodations along these routes.
Request for Funding Application:
Those interested in applying for this new round of EDA funding can download the application here. Prior to developing your request for funding, please read the applications carefully before to developing your request for funding. Equally important is exhibit B, which details the reporting requirements for this funding. Completed application should then be sent to [email protected].
Frequently Asked Questions:
Who can apply and receive funds?
State, county, city, or community/regional tourism marketing and promotion campaigns, including through nonprofit Destination Marketing Organizations (DMO).
 Cities or other political subdivisions of a State, including special purpose units of  State or local government engaged in economic or infrastructure development  activities, or a consortium of political subdivisions
States or state agencies
Institutions of higher education or a consortium of institutions of higher education 4. Public or private non-profit organizations or associations, including community or  faith-based non-profit organizations, acting in cooperation with officials of a  political subdivision of a State
Economic Development District Organizations
Indian Tribes or a consortium of Indian Tribes
Note:
Due to statutory restrictions, advertising on behalf of private companies is  not permitted.   Messaging  must be consistent with Centers for Disease Control and Prevention (CDC) COVID-19  guidelines.
What is the timeline for application consideration?
All applications that are being submitted will be evaluated after the 20th of each month.  Upon evaluation by a committee of at least three people, the submissions that meet the criteria of the application will be forwarded to the EDA office for its review and approval.  At this time, we are stating that until we experience our first round of applications and forward them to the EDA, we are uncomfortable announcing a turn-around time.  However, it is our expectation to operate in a timely and efficient manner.
What documentation should accompany my application for EDA funding?
We received additional guidance related to awards from the EDA. Please submit the non-profit documentation for each non-profit subaward (organization's articles of incorporation, bylaws, and certificate of good standing).
In addition, I want to point out that DOC regulations (15 C.F.R. § 28.110) requires that each entity receiving an award exceeding $100,000 complete form CD-511 and submit it to the Maryland Office of Tourism.  If the recipient has engaged in any reportable lobbying activities, the recipient must also complete form
SF-LLL and submit it to the Maryland Office of Tourism, which will transmit the form to the EDA.
What is the minimum and maximum grant that can be applied for?
The minimum amount is $50,000 and the maximum amount is $250,000.
May an organization apply for more than one project?
Organizations may apply for more than one project but not the same project under various categories.  Additionally, the EDA will be the final approver of all awards and no one project may receive more than one EDA award.
Are programs designed for workforce recruitment and retention eligible to apply and receive funds?
Workforce training that supports the travel, tourism, and outdoor recreation industries, to  improve the skills and job opportunities for workers, including Registered Apprenticeship  Programs and other work and learn models. Grant recipients and their partners are  encouraged to make connections with the American Job Centers that connect individuals  to workforce training.
Are construction type programs eligible to apply and receive funds?
Technical assistance projects to assist regional economies to recover from damage to the  travel, tourism, and outdoor recreation industries, including technical assistance to  businesses, entrepreneurs, and small and rural communities to respond to changes to  those industries brought about by the coronavirus pandemic. • Upgrades/retrofits to existing travel, tourism, and outdoor recreation infrastructure, such  as convention centers, to increase travel/tourism activity or to make such infrastructure  more functional under pandemic social distancing conditions (e.g., consistent with CDC  guidelines).

These activities can include general accessibility upgrades (e.g., disability access).
How are funds awarded?
The State Tourism Grants must be competitively awarded.  Awardees will be selected by a panel that will consist of a member of the Maryland Tourism Development Board, two members of the Maryland Office of Tourism, a member of the Department of Commerce, and an industry association representative.   NOTE:  All applications will be further reviewed and approved by the Economic Development Authority and no expenses for any submissions should be incurred prior to receiving a formal notification from the Maryland Department of Commerce Office of Tourism and Film.
Are there any match requirements?
The state tourism grants do not have a match requirement.
What funds are available and the amounts?
Open For It Partnership Program - $1,909,194
The Maryland Office of Tourism works with partners to further develop opportunities for the industry to benefit from visitor spending and to provide opportunities to further expand the workforce that supports the industry.
Dollars can be used to support events that are designed to drive overnight travel (not one-day events for the most part); training programs that support tourism marketing programs and bringing more people into the hospitality workforce pipeline and regional collaborations.
Outdoor Legacy - Building the last mile - connecting to the outdoors - $2,073,200
Connecting the last mile such as linkages to help further enhance Maryland's standing as having a Trail System Second-to-None and deliver accessibility to our outdoor resources.  Enhancement of communication of stewardship in multiple languages as more and more people come to recreate in our outdoor spaces.
Project Requirements If awarded, a grantee must:
Execute a contract;
Successfully complete the US Department of Commerce's Compliance with EDA Rescue Plan Program Requirements Fraud Awareness Training and submit the signed completion certificate within 60 days of the grant award;
Be in compliance at all times with the reporting and all other requirements established and communicated at the time of or prior to contracting.: o
Grantees must submit all reports digitally on the forms supplied Adherence with Federal Contractual Requirements
What are the reporting requirements?
Reporting:
The following information will need to be included in the bi-annual progress report due on
March 1 and December 1. 
Progress Report: 
Overview of the Project 
Lessons learned during the reporting period
Did the event/activity meet the benefit statement in the original application
Document accomplishments, benefits and impacts of the project that should lead to specific outcomes such as job creation/retention, private investment, increased regional collaboration, engagement with historically excluded groups or regions, enhanced regional capacity or other positive economic development benefits
Compare progress on the project with the targeted schedule, explaining any departures will be remedied and projected course of work for the next report
Outline if there are any media opportunities that highlight the U.S. Economic Development Administration and the Maryland Department of Commerce
Financial Report:
Federal Financial Report (Form SF-425) must be submitted along with the progress report.