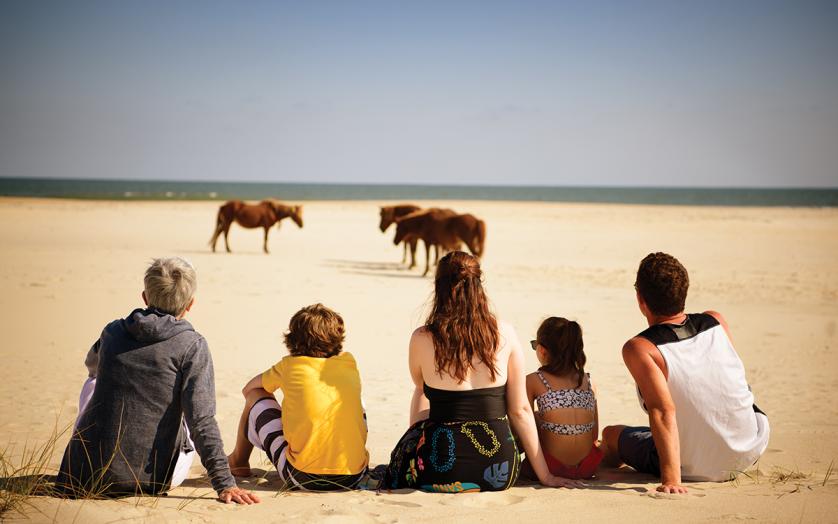 Want us to Advertise With You?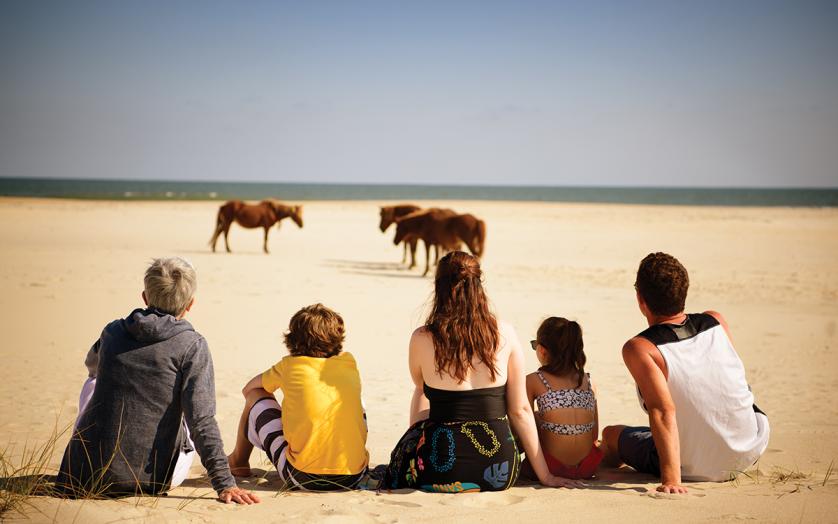 Thank you for your interest in helping to promote tourism in Maryland.
We are always looking for new partners who can help us introduce our audience to all that Maryland has to offer as a destination. If you are interested in submitting a media proposal for consideration, please read below carefully to ensure the quickest response.
STEP 1: Your Proposal
As the Maryland Office of Tourism Development (OTD) is a state agency, regulations require all proposals to be submitted in writing. Note that our media buys are generally done with a 3-6 month lead time.
STEP 2: Marketing Strategy Alignment
A limited budget means that we select those outlets that best connect with our strategy and objectives. Before submitting a proposal, we suggest that you consider them as outlined below.
Primary Target Audience: Generally, women are the travel decision makers — if not the final decision makers. They generally determine which destinations are in the consideration set. Maryland's media buys are targeted to adults 25–64 but with a strong skew to women; household income (HHI) $75,000+; well-educated; and working in managerial and professional occupations. They have made a trip of more than one day's duration within the United States in the past 12 months, which includes business, vacation, weekend travel and short trips.
Additional Audiences: Touring Travelers with an interest in American History and African-American History.
Geographic Focus: Primary efforts are concentrated within a 400-mile radius of Baltimore, MD.
Projects and Initiatives: The Maryland Office of Tourism Marketing Plan details our specific initiatives for the fiscal year. Please review it and provide examples as to how your proposal supports those efforts.
STEP 3: Return on Investment
Historically, every $1 spent by OTD in marketing the state has returned $6 in revenue. We are committed to continuing to be a strong source of revenue generation for the state. We choose our partners carefully to ensure they can enhance our efforts. Proposals that leverage our marketing dollars best and include thoughtful added-value are encouraged and appreciated. Please include specific information such as:
Case studies that demonstrate how you've been able to drive tourism for other entities and how they apply to Maryland.
Quantify estimated circulations, impressions and clicks.
Demonstrate how your proposal can generate leads and ultimately to conversion.
If your proposal meets those criteria, we will then forward it to our media planning/buying agency for further consideration.
Thank you for your interest in supporting Maryland Tourism. We look forward to reading your proposal in the near future. Please send it directly to Wendy Simms, [email protected], VP of Media and Performance, Marriner Marketing Communications.
Fiscal Year 2024
Tourism Marketing and Development Plan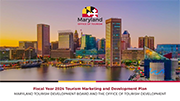 Investing in tourism marketing generates a significant economic impact for Maryland. Tourism businesses employ thousands and taxes generated by tourism spending equates to yearly savings for Maryland taxpayers.
Fiscal Year 2022
Tourism Development Board Annual Report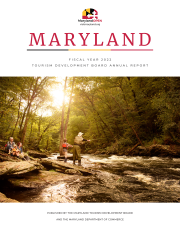 The OTD annual report highlights the economic impact of Maryland's tourism industry and provides highlights of the office's fiscal year successes.